Article: What's in your Diaper Bag with Jorden Vilos of Salt City Gems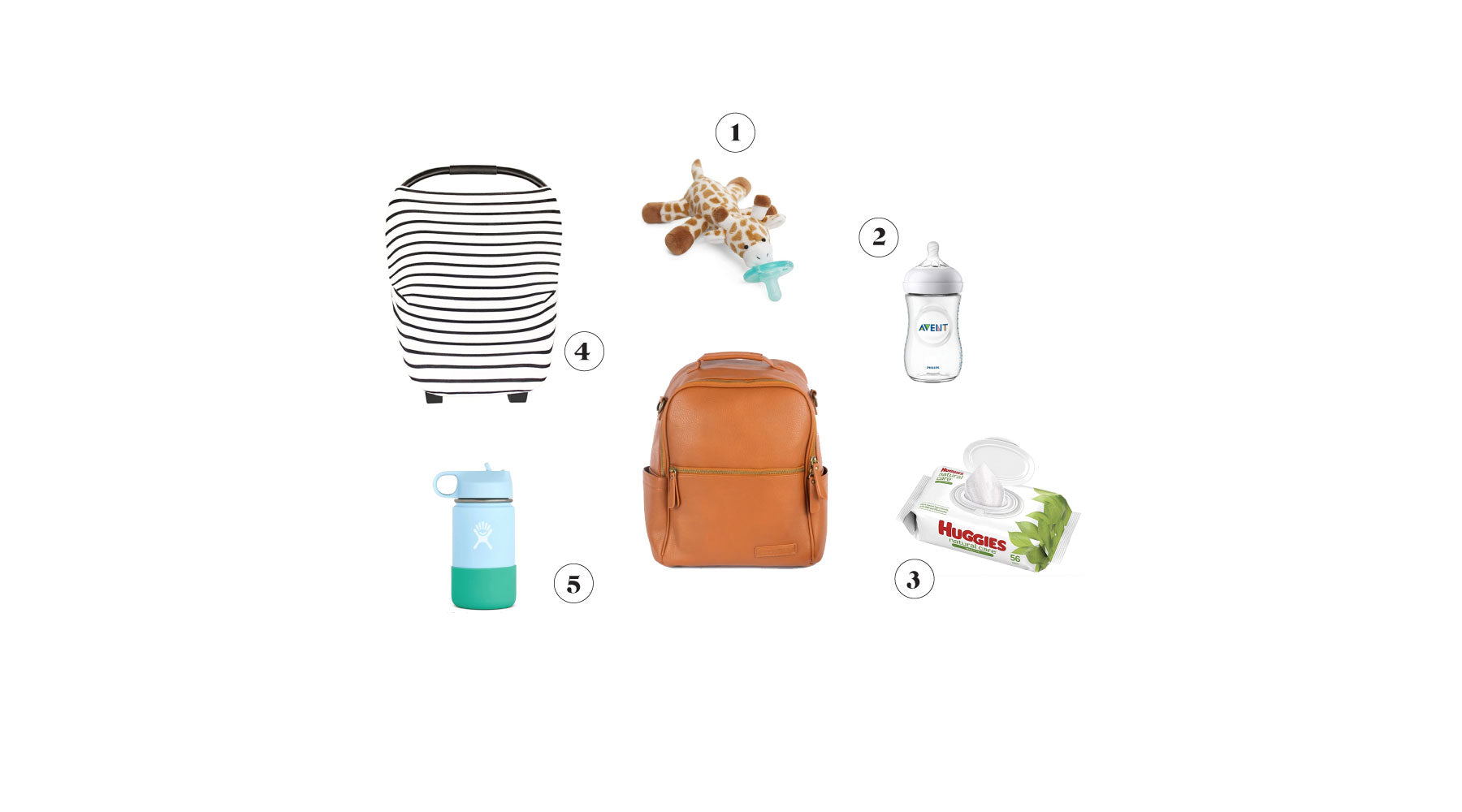 What's in your Diaper Bag with Jorden Vilos of Salt City Gems
Meet my friend Jorden Vilos! She is a rockstar mom, wife, entrepreneur and jewelry designer. Let's learn about her, what's in her diaper bag and how she balances it all.
Bodomint: Before we dive into your diaper bag, tell us about yourself!
My Name is Jorden Vilos, I live in Vineyard, UT with my husband Evan and daughter Holland. We love being together as a family and having family adventures. We live right at the base of Provo Canyon, so in the summer we are always riding bikes, running on the trails, and exploring. In the winters we like to hibernate because it gets so cold. But Utah always has a lot of fun family events all year long. It's a great place to have kids. 
My husband and I own Salt City Gems, a modern boho style jewelry company where we make all of our gemstone jewelry. We have loved being able to work from home together and be our own bosses. I have especially loved that my life has led me to be an entrepreneur. I would have never guessed, but it has turned out to be pretty amazing. 
So what are your go to items that you pack in your diaper bag? 
I am going to answer this question in 2 parts because Holland is now 3, so I don't have the same things in my bag as I did 2-3 years ago when she was still in the newborn phase. 
When Holland was about 0-2.5 years old I carried around A LOT in my diaper bag. I just always wanted to have everything I needed. I always had diapers (so many diapers), wipes, an extra outfit, binky, some type of toy, a bottle (when I was done nursing), a swaddle, nursing cover, my phone, my keys, my wallet, usually a snack for me. 
1) Here is our favorite Binky. 2) Favorite Bottles. 3) Favorite Wipes. 4) Favorite Nursing/Carseat Cover.
Now that Holland is 3 I carry around a smaller / mid size bag (the Vegan Leather Bodomint bag) and it's perfect for this age. I always have an extra pair of clothes for Holland, snacks, her little baby hydro flask, my wallet, my keys, diapers, wipes, hand sanitizer, a body spray (for me), some make up sometimes (also for me), and a Diet Coke! 
5) Hydroflask for Holland
The things I love carrying around the most in my diaper bag are my Diet Coke in my Bodomint bag insulated pocket, stays cold for SO long. That's honestly the biggest game changer for me, as a Diet Coke addict haha. Also, I always have to have wipes for wiping down Hollands hands or face after she eats or something (we eat in the car quite a bit).
Many of us struggle to balance mom life and our businesses. As an entrepreneur, what are some lessons you have learned as you try to manage both sides of your life?
Being a mom and an entrepreneur for me, has been one of the greatest experiences for me. It is hard, very hard sometimes, however it is also SO empowering and helps me to feel like I can be a good mom and a successful business owner at the same time. One of the biggest lessons I have learned is that being a good mom comes first. That's the most important thing to me. If I am not being a good mom, or feel like i'm spending too much time with the business while Holland is around, I feel guilty and my work suffers because of it. Salt City Gems started growing around the time Holland was 8 months. So It was like having two babies that both needed a LOT of attention. Luckily, my Husband stepped up big time and we became a team on both the work front and the home front. So now we split our time almost evenly between work and parenting and that has worked best for us. It's NOT easy, but it's totally possible and we work best this way.
The other thing I have learned from more of a business perspective is that things take time to grow, when you're in the thick of your business you don't really see how far you've come or how it really is growing until you step back and really look at it from a more broad perspective. Same can be said about motherhood, when you step back and look at all you've done, you should feel extremely proud of yourself. 
Do you ever involve your kids in your work? If so how?
Since Holland is so young she is only now starting to understand that what we are doing at home is work. We do let her sort through the gemstones (she calls them treasures) sometimes so that she can feel like she is helping and we also let her carry the packages into the post office with us most times, she loves it and we know it makes her feel so proud of herself. 
What fuels you when you are feeling like your emotional cup is running low?
Personally, I started running last year and I had no idea how amazing it would be for my emotional well being. It really was my me time and it allowed me to just think, no distractions at all. 
⚡️LIGHTNING ROUND⚡️
My Favorite Bodomint Bag: I own the Brown Vegan Leather Diaper Bag Backpack. I love it. Perfect size and amazing quality. 
Most random thing you'll find in my bag: Holland's legos that she always wants to carry around haha. 
I stay up late with: My husband and Youtube or work or Netflix. I am a night owl and sometimes my best work comes between the hours of 10pm and 2am. Not sure why, my brain just clicks on during those hours. 
My Dream vacation: Anywhere that has a gorgeous beach and no kids haha. OOPS, sorry Holland. Mom still loves you. ;) 
Recently, I'm girl crushing on: I just discovered Valeria Lipovetsky on Insta and I'm loving her. 
My Karaoke Jam is: Into the Unknown...Frozen 2 Soundtrack. haha
The cause closest to my heart is: I feel passionate about a lot of things, but i'd say right now I'm very much into mental health awareness and acceptance, and then empowering women to rise up and reach their potential.